9 Members of CVPBS joined the massed band at the BC Lions Salute to Veterans. The band had over 100 participants, and was well received. A great time was had by all. Maybe the Lions will win next time.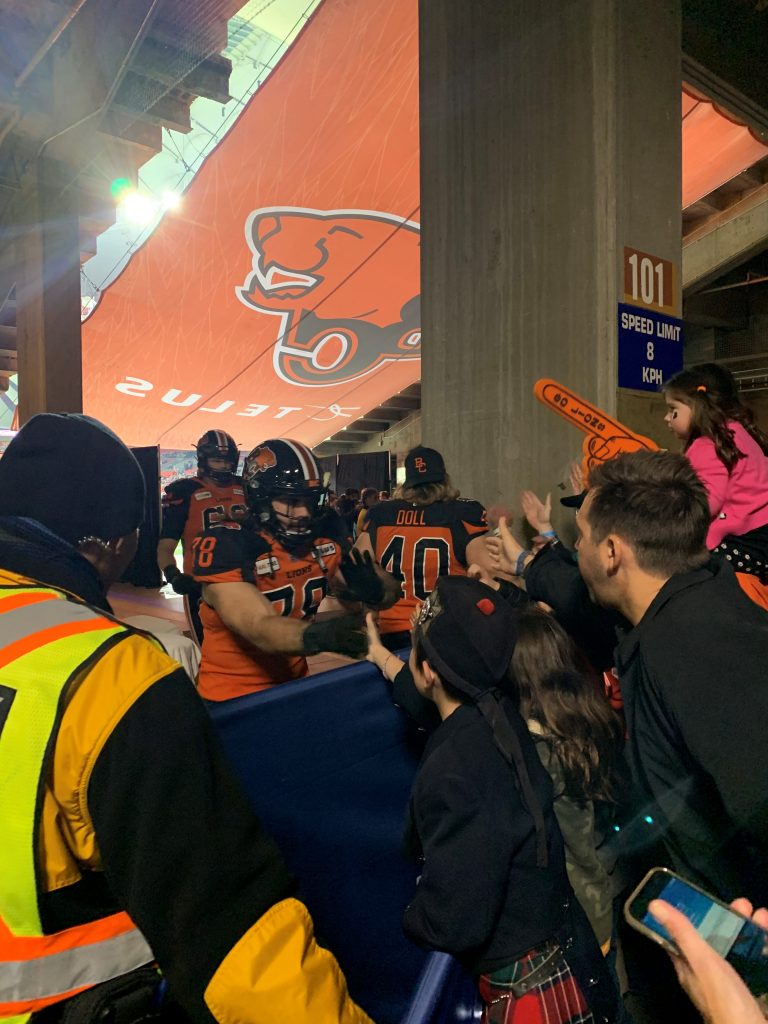 Fish is getting high 5s from the players as they take to the field.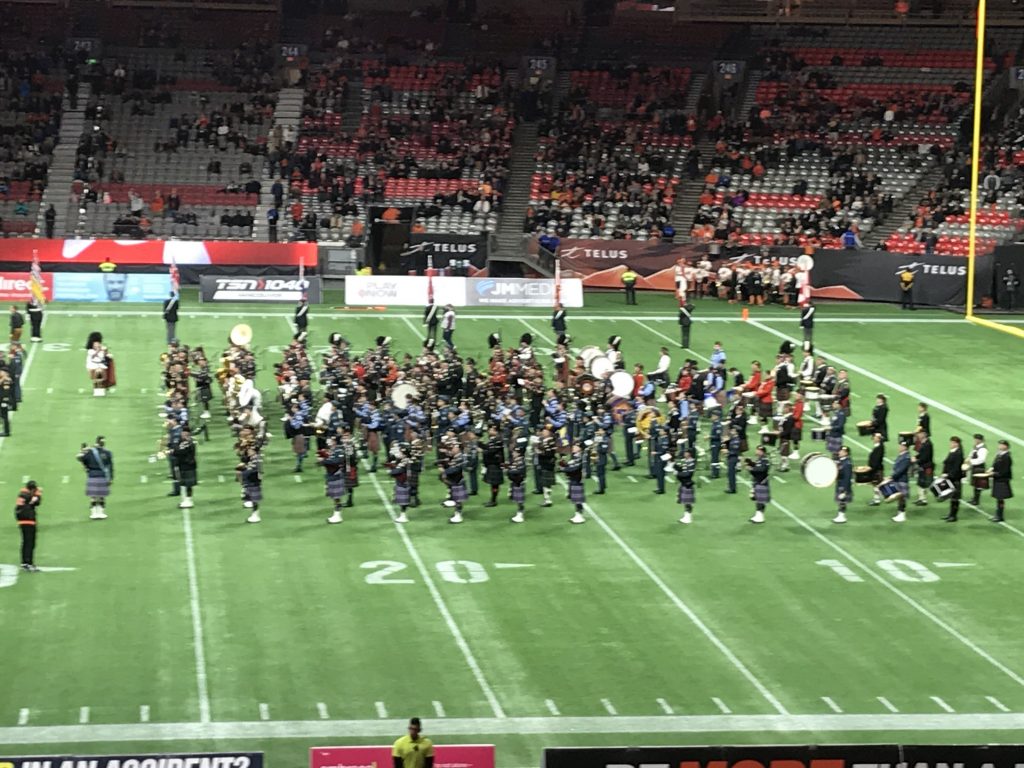 The Band just ready to leave the field. CVPBS is 3rd row from the far side.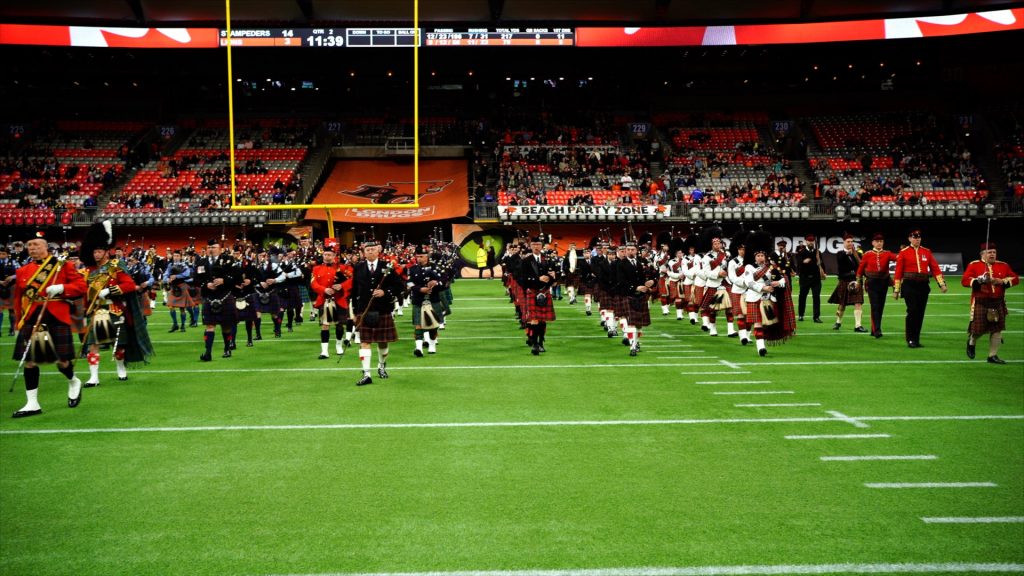 The band marching off. Courtesy Silvester Law Photography.
Videos available on Silvester Law Photography Facebook page:
https://www.facebook.com/pg/Silvesterphotography/videos/?ref=page_internal